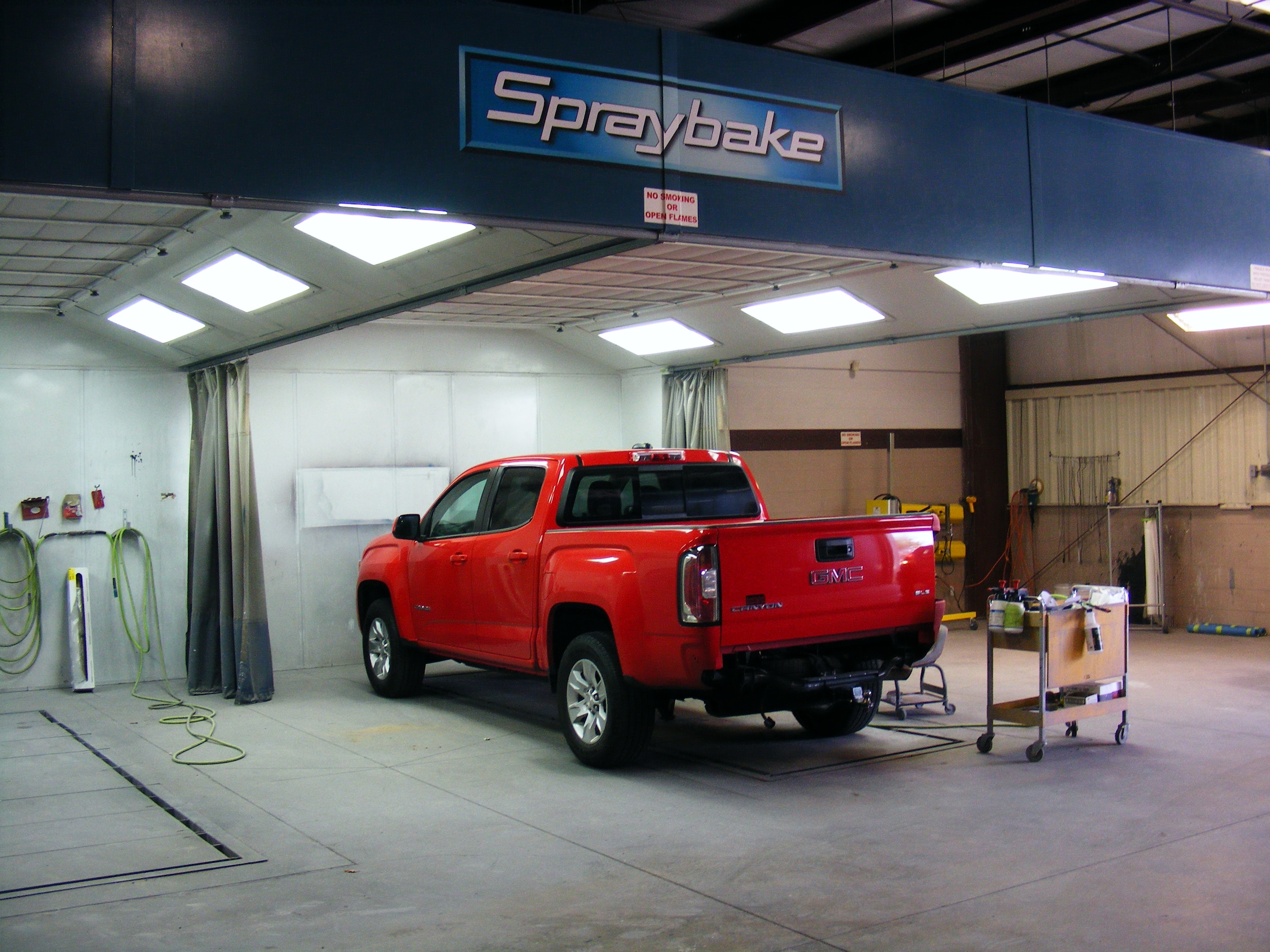 Newton Wichita Kansas Auto Body Shop and Collision Repair
Newton Auto Body Shop and Collision Repair
In today's busy world, we understand the importance of a vehicle in your life. Therefore, whenever there is a collision or a mechanical problem, your vehicle may be grounded, leading to plenty of inconveniences. However, you don't have to wait for long before you are back on the road, thanks to Newton Auto Body Shop and Collision Repair. We are dedicated to restoring and repairing your car within the shortest time possible. Our services include dent repair, painting, and auto glass repair, among others. We offer quality services to all our customers, regardless of whether you are driving an SUV, a sedan, a mini-van or a truck.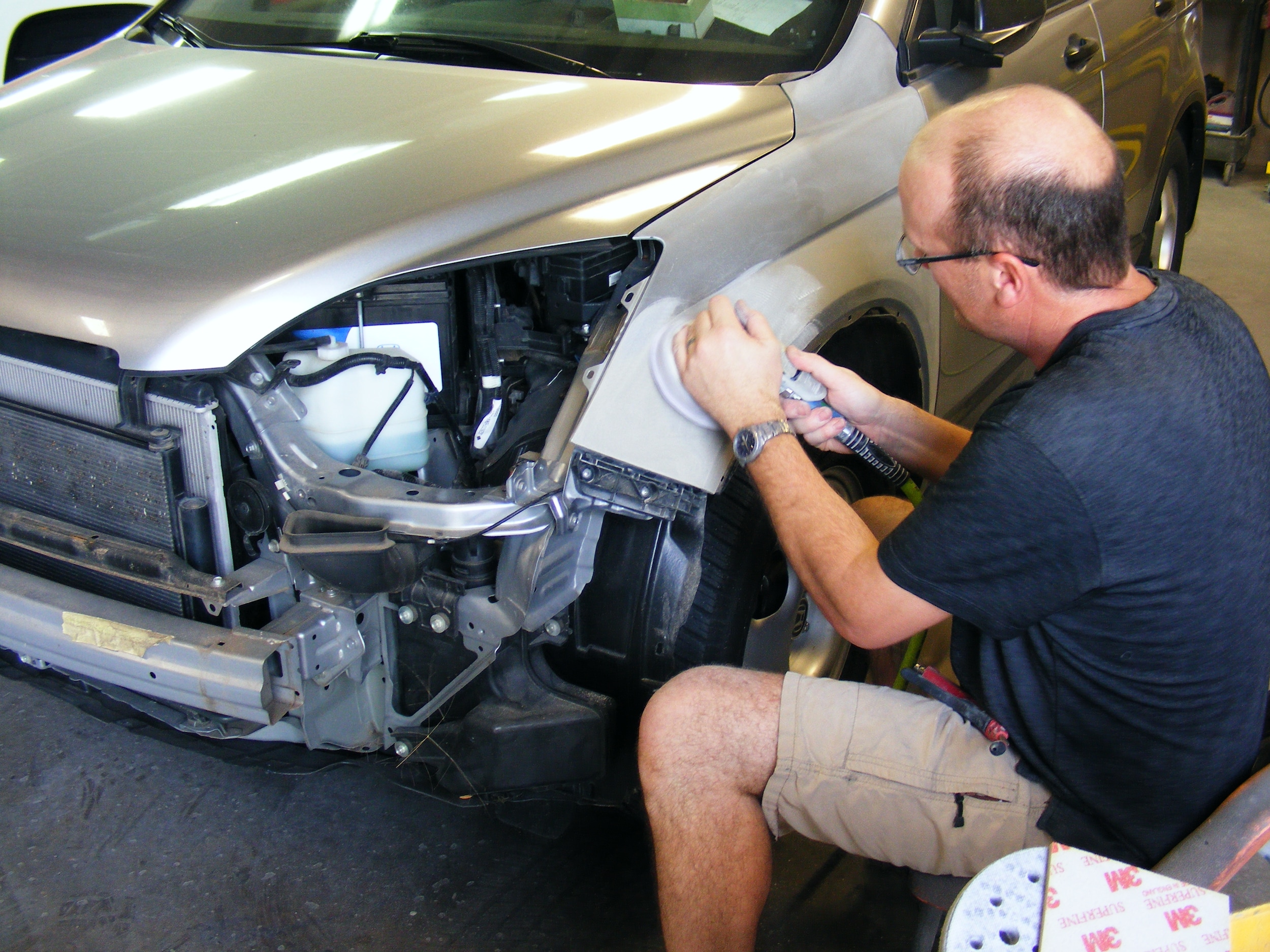 I-Car TM  Certified Body Shop
Conklin Cars Body Shop is I-CAR TM  certified and does paintless dent repair, and that's something we're proud of. We're also pretty proud of our experienced, friendly technicians who have the finest training and education in collision repair. This training and knowledge is what allows them to provide superior auto body repairs, quality workmanship, and excellent customer service. Getting you and your vehicle back on the road as quickly as possible. In our book that makes us one of the best body shops in Kansas. 
Newton Kansas Quality Auto Body Repair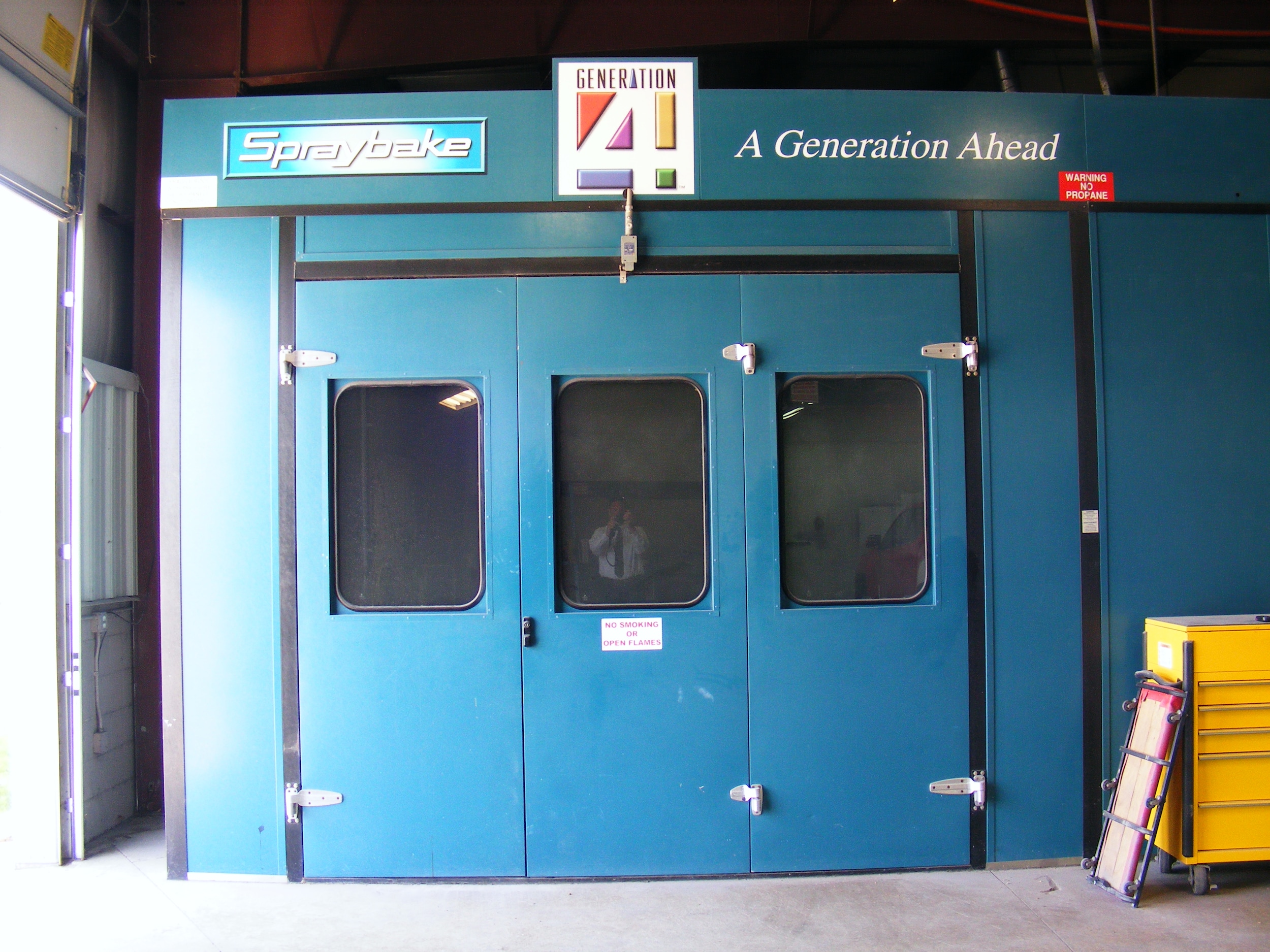 Delivering the highest levels of customer satisfaction is what keeps us on the job, and we are sure that you will be happy with the results. We are strategically located to serve anyone within Newton and the neighboring areas. We are equipped to serve families, individuals and business fleets, among a wide range of clientele. Our shop is also certified, having met the required industry standards. We are your one-stop shop for auto body and collision repairs. If you are looking for reliable and quality services that can get your vehicle on the road as quickly as possible, Newton Auto Body Shop and Collision Repair is just a call away. Some of our services include:
Full-Service Mechanical
When it comes to repairing your vehicle after a collision, time is of critical importance. The aim is to get you back on the road as soon as possible. The good news is that we have an on-site full-service mechanical shop, which means we don't have to sublet any work to other dealers. Some collision repair centers sub-let mechanical work to off-site shops, which can add weeks or even months to the length of repair.
At Newton Auto Body Shop and Collision Repair, we have an on-site, full-service center, to handle all mechanical issues that may arise after a collision. We have the latest alignment equipment to restore your vehicle to its pre-collision condition. We also have some of the best engine and drivetrain mechanics in the area. Furthermore, we stock a wide range of manufacturer-certified engine and body parts to speed up the repair process. That's why we are recommended by your friends and most insurance companies.
Auto Body Repair
Being involved in an accident is both inconveniencing and frightening. First, you will have to deal with injuries if there were any and you also have to attend to your vehicle's repair. At Newton Auto Body Shop and Collision Repair, we want to make the process easier for you. Allow us to handle collision repair as you pursue other issues. Our factory trained and certified technicians can restore your vehicle from damaged to repaired. As a full-service automotive repair shop, we eliminate the delays out your vehicle's repair process by ensuring the fastest turn-around time possible.
We never compromise on the quality of the repair process. We handle collision repairs for all types and models of vehicles including paintless dent removal, paintwork, windshield repair, and replacement, as well as other areas that require our expertise. As a trusted auto repair shop, you can leave your damaged vehicle with us, and we will handle the rest. Whether you are looking for a mirror replacement, wheel repair or a complete overhaul of your vehicle, we are ready to restore your car to its pre-collision state.
Airbag Diagnostic and Replacements
Airbags are installed in a vehicle to minimize injuries during an accident. If they deployed, they will require replacement to restore their effectiveness. Considering their importance, don't let just any person who claims to be a technician to replace or install them. A technician who understands a vehicle's electrical and safety systems should handle the work. This is where we come in.
During an accident, when the vehicle's outer structure begins to bend, and the bumper begins to compress, the vehicle transfers that energy to its internal safety systems. Sensors beneath the vehicle's outer skin then fire the airbags, in an attempt to minimize bodily injury. As much as we can replace the airbags and straighten the metal, we cannot replace you. It is therefore in your best interest to choose a collision center that has the skills and experience needed to undertake mechanically and cosmetically sound repairs. That collision center is none other than Newton Auto Body Shop and Collision Repair.
Dent Removal
Dings and bumps don't necessarily have to dent your pocket. Leave these minor damages to the paintless-dent removal professionals at Newton Auto Body Shop and Collision Repair, and enjoy peace of mind. While doing this repair, we don't disturb the original car paint, thus making the process faster and affordable. Our skilled dent removal experts can restore up to 100% of the vehicle, using the latest paintless dent removal tools.
Paintless dent removal requires several years to master, and we are one of the few auto shops in the area that offer these services. Most of these repairs can be accomplished within two hours at most. We first assess your car to determine the extent and number of the dents. Once your insurance provider approves the estimates, we proceed with the work. We have the knowledge, skills, and tools required to handle dent removal and repair scratches. Take advantage of our affordable services today.
Glass Repair and Windshield Replacement
If your vehicle incurred substantial glass and windshield damage, visit us today. We will replace your windshield and repair damaged or broken glass at highly competitive prices. Chips and cracks in your windshield can expose everyone in your vehicle to risks. Apart from impairing your view, they compromise the structural integrity of your vehicle. Furthermore, they increase chances of an accident. When such an accident happens, there is a high chance that shattered glass will cut someone. Therefore, you cannot afford to ignore such damage, regardless of how minor it appears.
If your windows cracked during a collision, our glass repair experts can handle the job, within an hour or less. From an RV windshield to the back window of a sedan, Newton Auto Body Shop and Collision Repair experts can replace and repair the glass of any model or vehicle type. You will not even require a rental car since we handle these repairs within a short timeframe. We first assess the extent of the damage, including the size and location of the chip or crack. We will then advise you on the most appropriate solution, on whether to undertake a replacement or a repair. If a replacement is the most viable option, then we will remove the damaged glass and install a new one. Our repair experts use original manufacturer equipment to ensure your vehicle maintains re-sale and trade-in value.
Frame and Body Aligning
When your vehicle has been involved in a collision, the chances are high that it will undergo structural and body damage. If it's not properly repaired and aligned, you will end up with issues like your vehicle leaning towards one side, making weird noises, or going out of alignment, among other problems. If you have noticed these problems, your vehicles unibody and frame have been damaged. Regardless of the extent of the damage to your vehicle's frame and unibody, Newton Auto Body Shop and Collision Repair can correct it.
To correct unibody and frame problems, we use specialized equipment while one of our experienced and skilled technicians will handle the job. Most drivers tend to ignore alignment problems, assuming they will go away on their own. However, if the problem is not addressed in time, it will cause further damage. It may also lead to a serious accident. Therefore, let our trained technicians diagnose and repair the damage as soon as possible. Wheel misalignment is another serious problem that arises from a collision. Whether the wheels are leaning outwards or inwards, we can correct the problem. Our certified technicians will handle your vehicle with the care it deserves. You can always trust us to deliver the best frame and unibody alignment.
Paint Refinishing
We know that you take pride in how your vehicle looks. However, even a simple collision can lead to chipped paint, thus damaging your vehicle's aesthetics. But don't let that worry you. Restoring your vehicle to its pristine condition is what we specialize in. We can provide a custom look or maintain its original factory color, depending on your preferences. Apart from paint matching, we also offer paint refinishing to restore your vehicle to its pre-collision condition. From full exterior and interior detailing to car paint repair, you can always trust our services to maintain your vehicle's resale value. We can also apply a protective coat to prevent elements such as small rocks, liquids and other materials that can damage your vehicle's paint. Paint refinishing and detailing is a job that requires concentration and immense skills. For the best results, bring the vehicle to us, and we will take it from there.
Contact Us Today
Whether you are looking for unibody and frame alignment, windshield repair and replacement, auto repair or dent removal, Newton Auto Body Shop and Collision Repair has the skills and equipment needed for the job. We are the leading collision repair shop in Newton and its surroundings. We know what you are going through after an accident and we want your vehicle back on the road as soon as possible. Call us today and schedule an appointment. We offer the best services at competitive prices.