Welcome to Our Parts Department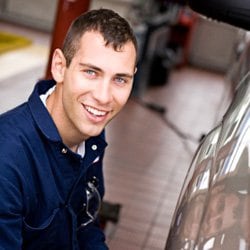 If you've been driving your Ford vehicle for some time now, it's likely you've had trouble with your auto parts at times. Long hours of driving up and down the highway, rough travel in hurricane weather and heavy snowstorms, collisions with other vehicles… these are just a few of the ways that a car's components can begin to break down. Replace those fading auto parts and get back on the road at Conklin Ford Newton!

We have a huge variety of OEM Ford parts at our Ford dealership near Wichita, KS. If you want our help replacing those old windshield wipers, headlight bulbs or tires, we'd be happy to oblige. If you're the fixer-upper type who enjoys the challenge of restoring your vehicle on your own, we're happy to help you find the items your car needs to perform at its best or answer any questions you may have about installing them. Visit today!