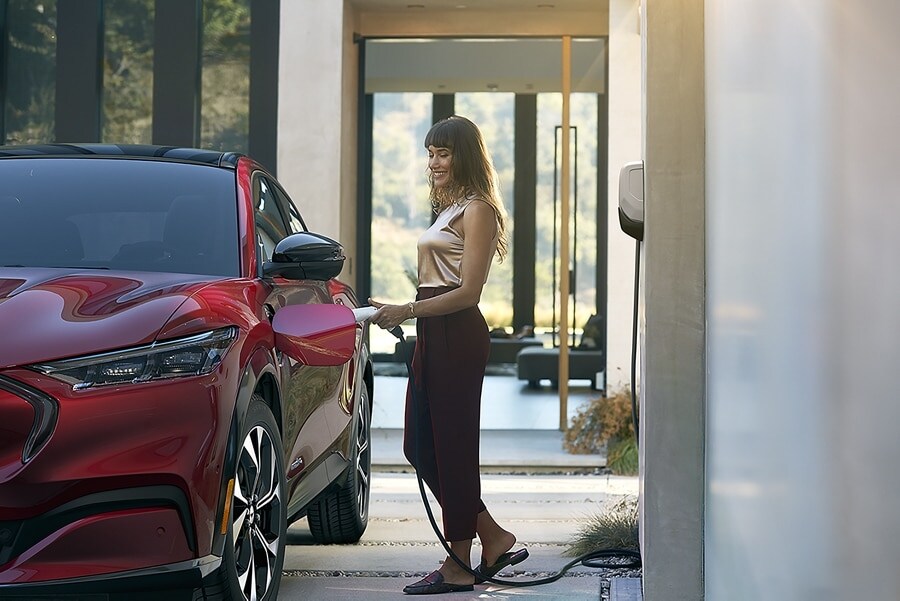 Home Charging Solutions
Recharge right from your driveway, garage or parking spot. Mustang Mach-E comes with the Ford Mobile Charger, which is compatible with a 120V or 240V outlet for faster charging. If you're looking to maximize your home charging speed,* there's also the available Ford Connected Charge Station.
*Charging times vary based on household circuit amperage.