Newton Ford Mustang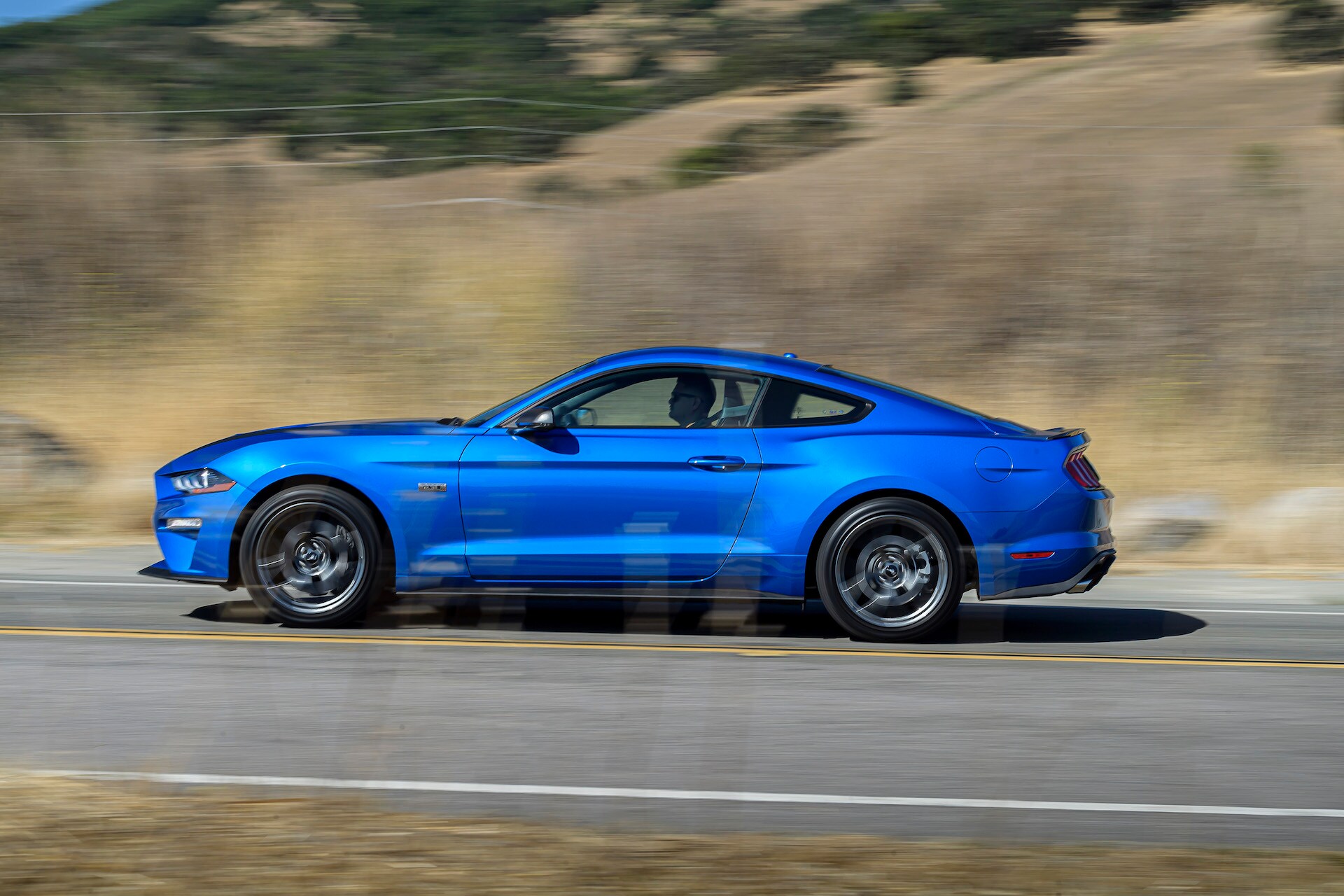 Vehicle Overview
Few mainstream vehicles can command appreciation and consistency like the Ford Mustang. For around five decades, this vehicle has pleased all kinds of buyers with its performance, style, and attitude. Although it has undergone some upgrades over the course of its lifetime, it still maintains its powerful performance, while the current generation offers lots of tech features to provide an enjoyable driving experience. All models deliver world-class performance, decent fuel economy, and impressive safety ratings. It is also comfortable enough to handle cross-country excursion or race on the track. Whichever model you choose, just know you have an excellent vehicle.
View Ford Mustang Inventory
Conklin Newton Ks Ford Dealer Serving Newton Kansas, Hutchinson Ks and Wichita Kansas Areas
Ford Mustang Key Features
- Fuel-efficient and strong EcoBoost engine
- Comfortable muscle car
- Available performance packages
- World-class interior
- Powerful V6 and V8 engines
- Proven safety and reliability
Ford Mustang Interior
The interior features modern styling and nicer materials than what you will find in other sports cars. Trunk space is sufficient for the class, seats are comfortable, and the long list of standard features provide an enjoyable ride. Regardless of the trim level, its interior materials are of high quality. It has a seating capacity of four except the Shelby trim, which seats only two. Power adjustable front seats, leather upholstery, and heated and cooled front seats are optional. Recaro seats are also available. They provide additional support when you are cutting corners at high speeds.
Only a handful of cars in this class can come close to what the Ford Mustang offers as standard features. Some of its standard features include proximity key, a rearview camera, two USB ports, Bluetooth connectivity, and a voice-controlled infotainment system. As a sports car, it also comes with a feature that records lap times as well as other performance data. Available features include navigation, dual-zone automatic climate control, navigation, a 12-speaker Shaker audio system, and the advanced SYNC 3 touchscreen infotainment system. The Mustang coupe has 13.5 cubic feet of storage space, a capacity beyond what most sports cars can offer.
Ford Mustang Performance and Handling
Mustangs are renowned for their powerful V6 and V8 engines as well as amazing horsepower. As much as power and speed are synonymous with the Mustang, it also delivers capable handling as well as an incredibly smooth ride. You don't have to hit triple digits on your speedometer to have a good time. Even at the base level, you will enjoy an amazing performance. Whether you are just rolling in the city on a Saturday night or you crave acceleration, the Ford Mustang is a well-rounded fun car to drive.
Regardless of how flashy or stylish your car is, it needs to make economic sense. If you have a longer commute to work, you don't want to spend too much time and money at the gas pump. This is where the Mustang comes in. The EcoBoost models are among the most fuel-efficient vehicles in its class, with a return of 32 mpg on the highway and 21 mpg in the city. The EcoBoost engine also shifts smoothly, without the power delay experienced in turbocharged engines.
Ford Mustang Safety and Reliability
You should always take into account safety and reliability when buying a car. There is no perfect car out there. However, you will have no issues with your kids piling together when you are taking a turn, as the Mustang comes with high safety ratings. Its reliability ratings are also terrific, which means your vehicle will remain in good condition for many years to come.
Standard safety features in the Mustang include traction and stability control, antilock disc brakes, front-seat side airbags, a rearview camera, side curtain airbags, as well as driver and front-passenger knee airbags. Available features include forward collision alert with blind spot monitoring, adaptive cruise control, and rear cross-traffic alert.
Final Word
If you are looking for an American, muscle car, with power, iconic style, pedigree and plenty of comforts and tech features, then the Ford Mustang should be on top of your list. Additionally, it is available in different trims, engines, and body styles, making it easy to find the right Mustang for you. Its base price is also one of the lowest in its class while offering a healthy list of standard features. Whether you choose the fuel-efficient base trim or the high-performance Shelby trim, you will get more value for less money than what other vehicles in the class offer. It also has one of the highest safety and reliability ratings in the luxury sports car class.
View Ford Mustang Inventory
Conklin Newton Ks Ford Dealer
Serving Newton Kansas, Hutchinson Ks and Wichita Kansas Areas
See other Ford Vehicles:
Ford F-150
Ford Edge 
Ford Escape
Ford Explorer
Ford Focus
Ford Fusion
Ford Mustang
Ford Super Duty 
Ford Taurus
Ford Expedition
Ford Fiesta